2021 Events & Donation Information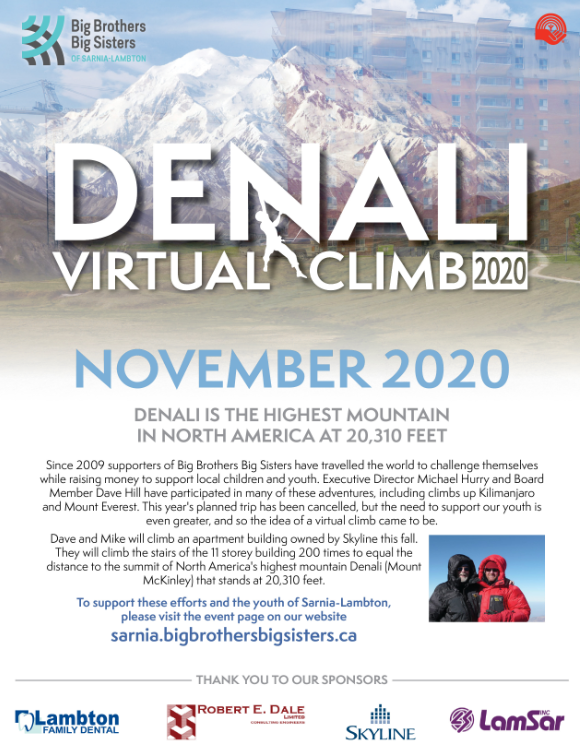 Denali Virtual Climb 2020
Since 2009 members of Big Brothers Big Sisters of Sarnia-Lambton have travelled the world to challenge themselves and raise money to support the children and youth in our community.
Executive Director Michael Hurry and Board Member Dave Hill have participated on many of these adventures including climbs up Kilimanjaro and Mount Everest.  This year the planned trip had to be cancelled but the need to continue to provide support to our youth is even greater and so the idea of launching a virtual climb came to be.  Dave and Mike will climb one of the apartment buildings owned by Skyline with the plan to climb the stairs in the 11 storey building 200 times to equal the distance to the summit of North America's highest mountain Denali (Mount McKinley) that stands at 20,310 feet in Alaska.
Be sure to watch our website, Facebook & Instagram pages for updates on the climb along the way!
BiggerTogether 50 / 50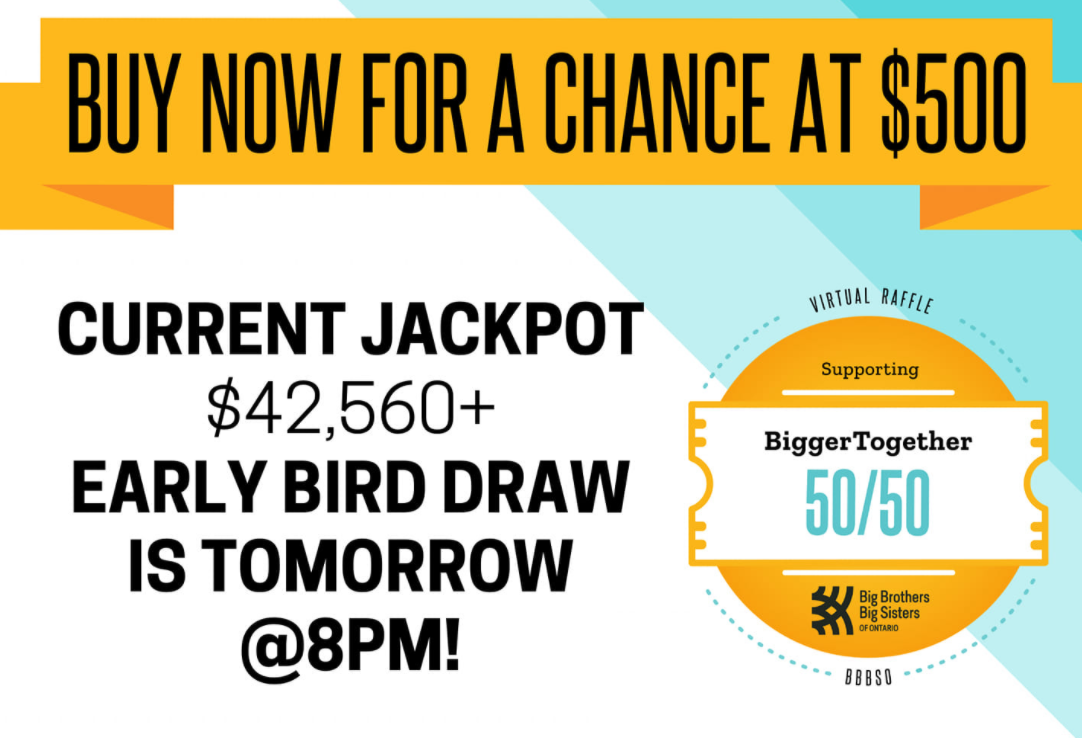 Big Brothers Big Sisters of Sarnia-Lambton is excited to announce a brand new way for you to support our mission across the province of Ontario and WIN BIG !  Starting today, and every month, you can buy tickets for the BBBSO BiggerTogether 5050 Raffle for your chance to win one half of the jackpot.
This program is being supported by over 35 participating BBBSO agencies across the province and your support will go a long way to helping us here in Sarnia-Lambton & help at-risk children and youth in our community find a match with a nurturing, caring adult.
 Our first raffle is currently at a $42 560.00 take home prize and if you enter now you have a chance to win a $500 early bird prize!
 Be sure to GO #BIGGERTOGETHER and buy 200 tickets for just $40!  
TICKETS! GET YOUR TICKETS